Stephen Leach
Digital/Tech Pluralist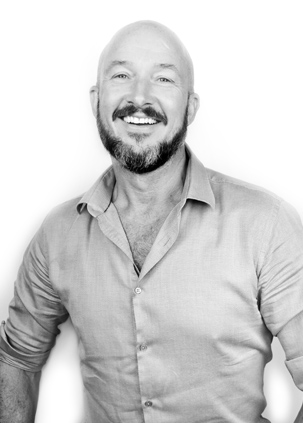 Stephen, a passionate business investor/leader in the digital and tech world, co-founded BigMouthMedia, the digital media agency that revolutionised the UK's internet advertising market. Starting the business in 1999, he built it to over $500m turnover, winning over 30 awards including agency of the year three times & Sunday Times best place to work award.

He was named Entrepreneur of the Year in 2007/8 Triple winner (Scotland, UK & Europe ), and given the Chairman's award by Campaign Magazine for outstanding contribution to the industry in 2007, Stephen represented the UK business community at the Albert Hall with the (then) UK prime minister Gordon Brown.
After selling the business to Carlyle private equity in 2008 Stephen continued as the CEO, overseeing 13 offices across 10 countries, delivering further key acquisitions including the 2010 merger with public listed business LBi, resulting in the creation of Europe's largest privately-owned marketing and technology agency. Stephen exited BigMouthMedia when the business was acquired by Publicis Digitas before moving on to develop interests in other ventures. For six years until 2017, he sat on the board of Comic Relief where he helped the management team launch the charity in the US.
Additionally, Stephen was a founder and principal shareholder for web analytics software start-up firm Hitdynamics which was sold 1 year after launch (2004) to HitWise (Experian).

In 2011 Stephen became Chairman/investor of Outsideline; a London/New York full-service digital agency working with global brands. The investment and Stephen's involvement totaled 18 months - During this time the business bottom line doubled. Outside line was sold in 2013 to Saatchi & Saatchi (Publicis Groupe).

In 2012, Stephen joined Fetch, a London/San Francisco Mobile Marketing agency, as Chairman/investor. During Stephen's time with Fetch, the business bottom line grew 3-fold and doubled in revenue and staff. In late 2014, Fetch was sold to Dentsu, Aegis Network in Nov 2014

In 2014 Stephen co-founded digital marketing agency 8 Million Stories, providing digital marketing strategy for clients including BBC & Sony

More recently Stephen consults/advises at a senior level with Publicis, Omnicom, WPP & Carlyle Private Equity.

Stephen now runs his own family investment fund and is an active investor in early-stage digital and tech ventures.
To contact Stephen Leach please email : me@stephenleach.com